DMP vs CDP – The Key Differences You need to Know
CDP & DMP are built to serve a different purpose in life but do you know what are the exact differences? If not then read on.
In my 15+ years of experience in marketing, I have learnt many things by hard way or by experimentation but one learning stands out that it is impossible to catch up with the pace of digital adtech or martech innovation. These incredible new technologies become mainstream (or downstream) too fast and before you develop your expertise in one; another disrupter pops-up.
In a lot of cases what I have also figured is that the problems some of these new technologies are trying to solve is probably something that can be solved by using the existing marketing cloud in a smarter way. So before you jump the wagon, ensure you have a real use case for a DMP or a CDP.
Coming to the point, I am certain you have heard both terms – Data management platforms (DMP) and Customer Data management (CDP) – over and over again. Both these terms are often confused between each other and if you are not closely working with both technologies then it is difficult to understand the differences.
The confusion is understandable as both platforms claim to be able to collect, unify, segment and activate customer data so then what is the real difference?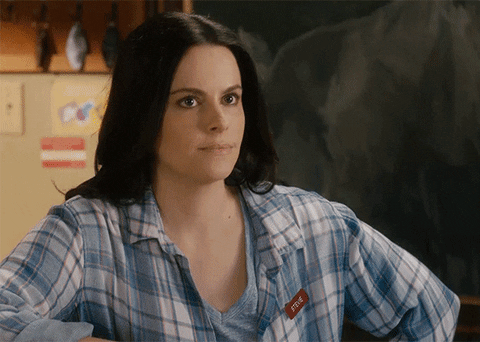 What separate both platforms are basically the type of data these platforms deal with and how this data is utilized. Let's look at some key difference between both technologies in detail:
Difference #1: Type of Data
CDPs primarily deal with 1st Party PII level data whereas DMPs deal primarily with anonymized 1st/2nd/3rd party data. Every record in a CDP is tied or gets tied to a PII level identifier at some moment such as an email or a phone number whereas DMP records are associated with browser cookies, device IDs and IP addresses. This means that CDP data records can be resolved to a single person whereas DMP records are more anonymized.
DMP primarily help you reach new audiences more efficiently vs CDPs help you target existing customers more efficiently. DMPs can help you create new look-a-like audience groups with the help of their integrations with 2nd or 3rd party data sets whereas CDPs are efficient when it comes to targeting existing customers across any channel based on identifiers such as emails and mobile numbers.
Difference #3: Data Activation
DMPs were built to activate data primarily for advertising purposes and hence they work best in activating the data through your DSPs but on the other hand CDP, data activation works best from site personalization, email marketing, push notifications, etc where a customer is fully identified. CDPs are also able to push data in its raw format to other platforms which need it such as when you want to push the data to your data lake for running some external business intelligence analysis but DMPs have limited capabilities in such regards.
Difference #4: Data Retention
DMP records are based on browser cookies and that's why the life of a record in a DMP is valid until the life of a cookie which is typically 30-90 days. On the other hand, CDP records are based on PII level data such as email or phone number so the data retention is much longer and often can be customized based on your own organization needs.
Difference #5: True Single Customer View
CDPs ingest data from your website, mobile apps, email marketing platform, CRM, call centre or any other place your customer interacts with your company and that allows them to bring every single interaction into one place and create a trust single customer view. However, DMPs can only stitch the customer data wherever a customer record is tied to an anonymized identifier which a DMP can understand. The biggest advantage of CDP in omnichannel data stitching is that it could be configured by a technical marketer with minimal involvement from IT.
Difference #6: Cross-Device Identity

DMPs by nature work on a probabilistic approach for matching records of customers across devices for example. If a user visits your website from a desktop device & also from a mobile device, based on its internal device graph a DMP may be able to stitch both sessions to a single cookie but CDPs are deterministic in nature – the same customer has to log-on using the same ID in both environments. This means that DMP data could be less accurate and also the life of this data is shorter as cookies have a much shorter lifespan as we know about it.
Difference #7: Data Ingestion
Both platforms can ingest online or offline data but for DMP the data has to be matched to a third-party identifier such as a cookie ID but on the other hand, for CDPs no previous matching is required. CDPs can also stitch the historical behavioural data with a customer once the customer identifies himself, for instance when a website visitor who goes from home page > product listing > product detail > sign-in – a CDP could stitch all the previous browsing history with this user at the moment of sign-in.
Difference #8: Data Portation
With CDPs, you could easily configure what data you want to pass to which platform, for example, your Push notification vendor doesn't need to receive the email address of the consumers but with DMPs, you could only pass "matching" cookie IDs of a certain segment you have configured in a DMP.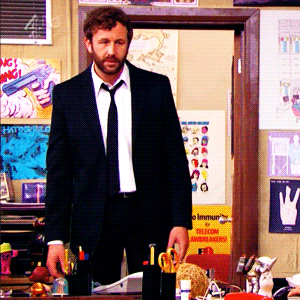 Reasons why you should be choosing a CDP over a DMP

Single unified customer view – manage your customer data universally and not separate for every platform
Storing and then activating customer segments based on 1st party data such as emails and phone numbers
Segmentation of data based on both known customer attributes such as Nationality, Age, Gender, Family Status, psychographics, etc. as well as events triggered by these customers such as pages browsed, orders placed, products bought, engaged in a certain campaign or not engaged, clicked on an email, etc
Application of data in the entire marketing stack and not just online advertising
Wondering if CDP is the right solution for you?

We help our customers understand how a CDP would into their digital marketing mix and we assist our clients in selecting the best platform based on the use case, budget & existing adtech in play. Our consultants will help configure the platform accurately so you could collect, enrich, analyze & activate the data you need.
We offer implementation services for two of the leading global CDP vendors listed below. 
Tealium: Audience Universal Datahub
Tealium's Universal Data Hub works across five stages to help collect, standardize, transform and enrich, integrate and activate your customer data. Tealium has built over 1,000 turnkey integrations with marketing, customer experience, and analytics technologies to make sure your tech stack works together with the same set of data.
Segment: Customer Data Infrasturucture
Segment provides customer data infrastructure which makes customer data collection possible from every user touchpoint, it helps standardize and unify that data in one place. Segment also synthesizes it into user-profiles and custom attributes, and finally activate for analytics, data warehousing, email, push notifications, personalization and more.
Get In Touch
Want to discuss more about CDPs?