Your wonderful media agency have sent you a report to show the performance against the campaign which went live last week. In this Excel report (or a data studio dashboard); you see a TAB for every single channel under which the standard (mostly lame) metrics are reported with conversions & cost per conversion for every single line item of the plan.
The report shows a conversion number which is like 300% higher than you see in your Google Analytics account against that entire campaign.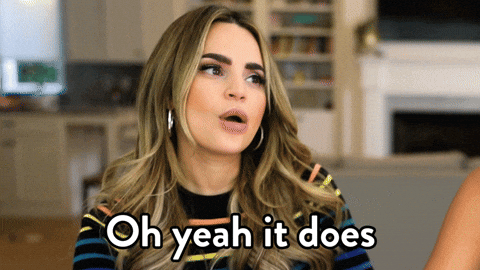 Did you ever faced this scenario? Well I did, several times for my digital analytics and media clients here in UAE and other parts of Gulf region.
So why this could be happening? Why the numbers in the agency report seems to have this discrepancy?
You need answer in one word then it is beacuse of "attribution" and if you need a longer explanation, then continue reading.
Let's take an example of "Joe" who signed up for a credit card on a fictious "Bank" website.
Day 1: Joe sees an ad served through Google Ads and he decided to click on it to find out more. When he landed on bank's website he got added into various re-marketing lists which tracked his onsite behavior. He left the website after reading about the bank's offer.
Day 2:  He sees an ad promoting same offer in his "Facebook ads" newsfeed but he didn't click on it, he kind of just browsed through. Later in the same day, he sees the ad in his Twitter feed but again he didn't bother to click on it.
Day 2 continued: This time he was re-targetted through "Programmatic" while he was reading a news article on BBC website. He is still not ready to click on the banner ad to go to the bank website to read the same information again (yeh consumers do notice that).
Day 3:  Another day passed, he finally decided to apply for the card as he was planning to buy a gift for his wife and the cash back offer of the card was helpful in that case. So he decided to Google the name of the bank > Click on the Google Organic result > Visit bank website > Submited his details on the Credit Card Lead Form and then just wait for the bank to call him back
Against above user journey, in your Google Analytics account you (may) record one conversion and your Lead management CRM would capture one lead. That's the true number.
However, your agency ran this campaign through multiple ad serving platforms (Google Ads, Facebook Ads, Twitter Ads and the programmatic DSP DV360). So naturally your agency will pull the reports from Google Ads, Facebook Ads, Twitter Ads and Programmatic DSP (e.g Display & Video 360) and their ads ops or analytics will compile the report together for you.
The only issue out here is that this report would count 4 conversions instead of 1.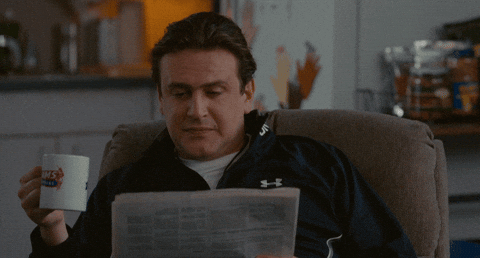 So what the heck is going on?
The bank's website was tagged with individual pixels from all these platform so these powerful ad serving platforms could track conversions & optimize for best results which is generating more leads for the bank.
In our above hypothetical scnario, "Joe" sees or clicks the ad all the platforms and when he converted as a lead essentially every single platform is recording that data and they are claiming that this lead was influenced by them.
The ad serving platforms have no interest in what influence other channels have on this lead – they just care about themselves and in order for them to look good they attribute this lead to themselves. However, Google Analytics doesn't do that (but it has other problems, I will cover that in a different blog post).
The majority of the issue appears to be happening because of "view-through" conversions which are basically recorded at the ad server level when a user just sees an impression of the ad but later decided to go to the website through "organic" for example and just convert. So there was no click (so no UTM info passed to GA) but yet conversion was recorded.
How different technologies count conversions?
In our example for "Joe", he first clicked the ad on Google Ads. If you look at above table, the default Click lookback window for Google Ads is 30 days. This means that Google Ads will count a conversion up until 30 days after ad was clicked. It doesn't matter if Joe clicked on any other ad in the mean time. So if Joe would have converted after 35 days then Google Ads would not have counted this conversion.
Similarly Google Analytics give credit to "last non direct click" so the attribution of Joe's lead would reflect under "Google Organic" in Google Analytics. So when you compare Google Analytics reports vs agency reports you would immediately see a discrepancy apart from over counting in their reports.
So what is the solution? How should you read the data?
Well, it really depends on a lot of factors like;
What kind of business you are in, what is the product/service you are trying to sell.
Do you want to give credit to "impressions" or you just want to consider "clicks"
Do you have Google Analytics Standard or you have Google Analytics 360
Does your agency work with Google Campaign Manager or not, or maybe you own your tech stack etc.
I'll consider a scnario where in you are using Google Analytics Standard and "impression" based conversion counting is a no-no for your business. Disclaimer: This is not the best solution but serves majority of the advertisers. Just like every business is different, the methodology for attribution is different.
Step 1
Google Analytics: Single Source of Truth for you and your agency
Have a clarity with your agency that you want them to consider conversions only from Google Analytics
Discuss which attribution model you want to consider in Google Analytics (default last non direct click, first click, linear, etc)
Step 2
Well Structured UTM Tagging: Develop a structured UTM tagging guideline for your company
Your agency should be using a well structured UTM tagging across all the media buys so they could associate the conversions back to their ad server to lowest granulartity possible (campaign, ad set, creative, copy, etc)
Ensure that the discrepancy between "clicks" and "sessions" in Google Analytics is as minimal as possible. Usually a 10% discrepancy is acceptable range.
Time to time do a health check on the data in GA captured in GA based on UTM tagging so it is inline with your guidelines
Fix the channel groupings in Google Analytics to match your UTM tagging guidelines
Ensure that UTM tags are implemented across all channels including Paid Search, SMS, etc.
Step 3
Agency Reports: Media data from Ad Servers & Conversion data from Google Analytics
Agency should only download the media data (impression, clicks and spends) from all ad servers broken down in the same way the UTM tagging was applied
Download the "Conversions" data from Google Analytics based on the agreed attribution model
Match both data sets to calculate the "cost per conversion" against every platform
With a well structured approach, this process can be automated in a dashboard one time so no one has to do this data matching every day. 
It might sound typical but trust me it isn't. Discuss this with your agency and let me know how did it go in the comments below.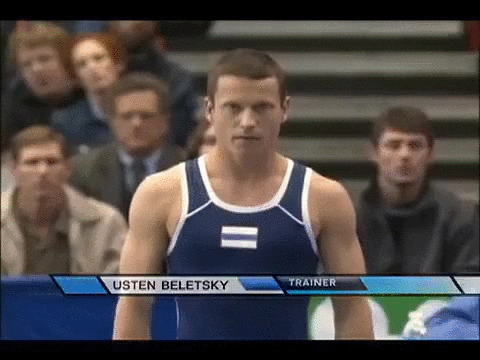 Get In Touch
Got a problem? We would love to solve it!
Read More